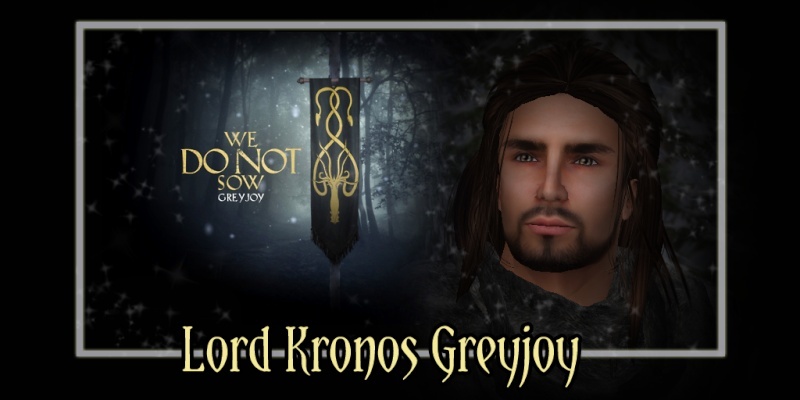 Lord Kronos Greyjoy, first of his name. Husband of Lady Dahlia Greyjoy, and father of Addison and Hunter. Brother to Valon and Sheylira Greyjoy, and brother in law to Lady Isolde Greyjoy and Lady Penelope Harlaw.
Lord Kronos, first born and eldest son of Lord Greyjoy assumed his position as head of house upon his father's death. Lord Kronos Greyjoy had taken his bride at a young age, to help establish deeper ties between their father's sworn house allegiance, but the marriage has blossomed into a true and lasting love. The two heirs to the throne are the Greyjoy Twins, Hunter, the eldest and heir to the Iron Islands, and Addison the youngest of the twins.
The Greyjoys have a stronghold in the Iron Isles, but have currently been seen between Winterfell and Bear Island, most likely on political strategic missions solidifying their alliances with the Starks and Karstark families, as well as establish a foothold in the Islands of the coast of the North.